Bertrand V. Quelin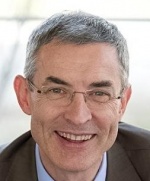 University : HEC Paris
Department : Strategy and Business Policy
Country : France
Main research topics :
Firm Boundaries and Internal Organization
Market Institutions and Organization
2019: The Private Scope in Public-Private Collaborations: An Institutional and Capability-Based Perspective
BV Quélin, (with S. Cabral, S.G. Lazzarini, I. Kivleniece) - Organization Science, 30 (4), 831-846.

2018: "Multiple Partners in Public-Private Collaborations: Beyond the Dyadic Forms of Cooperation" - Chapter 28 
in F. Contractor & J. Reuer (Eds.), Future Directions in Alliance Research - Cambridge University Press (forthcoming).


2017: "Do stakeholder orientation and environmental pro-activity impact firm profitability",
(with F. Brulhart, and S. Gherra) - Journal of Business Ethics, 
Full-text view-only - Nov. 10, 2017

2017: "Public-Private Collaboration, Hybridity and Social Value: Towards New Theoretical Perspectives", 
Journal of Management Studies, In Press, (with Kivleniece I. and Lazzarini S.) - Special Issue on Public-Private Collaborations. 
http://onlinelibrary.wiley.com/doi/10.1111/joms.12274/full

2017: "Public–Private Collaboration: A Review and Avenues for Further Research", 
(with Ilze Kivleniece, Sandro Cabral, and Sergio Lazzarini), 2017/4, 
in Collaborative Strategy: Critical Issues for Alliances and Networks, 
by Luiz F. Mesquita, Roberto Ragozzino, and Jeffrey J. Reuer, chapter 24, pp. 224-233, 
Edward Elgar Publishing

2014: "Outsourcing Failure and Reintegration: The Influence of Contractual and External Factors Original", 
Long Range Planning, 47(6), 365-378. (with Cabral S. & Maia W.). doi.org/10.1016/j.lrp.2013.08.005

2013: "Decentralization and Contracting Out: A new Pattern for Internal and external Boundaries of the Firm", 
European Management Journal - 31(6): 602-612 (with Chanson G.). doi.org/10.1016/j.emj.2013.02.002

2013: "International Expansion, Diversification and Regulated Firm Nonmarket Strategy", 
Managerial and Decision Economics - 34(6): 379-396 (with Bonardi J.-Ph. and Urbiztondo S.). DOI: 10.1002/mde.2598

2012: "Creating and Capturing Value in Public-Private Ties: A Private Actor's Perspective", 
Academy of Management Review, 2012, 37(2): 272-299, April. (with Kivleniece I.). doi: 10.5465/amr.2011.0004

2012: "An empirical investigation of interorganizational opportunism and contracting mechanisms", 
Strategic Organization, 2012, 10(1): 55-84. (with Lumineau F.). doi: 10.1177/1476127011434798

2011: "Personal network and knowledge transfer in inter-organizational networks", 
Journal of Small Business and Enterprise Development, 2011, 18(2): 278-297, (with Rejeb, N. and Mezghani, L.). DOI: 10.1108/14626001111127070

2010: "Real Options and Strategic Investment Decisions: Can They Be of Use to Scholars?", 
Academy of Management Perspectives, 2010, 24(2): 65-78. (with Krychowski C.).

2009: "The political economy of international regulatory convergence in public utilities", 
International Journal of Management and Network Economics, 2009, 2(1): 232-256. 
(with Bonardi, J-P. and Urbiztondo, S.). 
DOI: http://dx.doi.org/10.1504/IJMNE.2009.024786