Philippe De Donder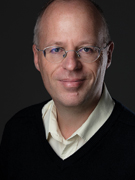 University : ESG - UQAM
Department : Economics
Country : Canada
Main research topics :
Voting, Politics, and Elections
Regulation and Regulatory Institutions
De Donder Ph. and E. Peluso, "Politically Sustainable Targeted Transfers", Public Choice, 2018, 174(3), 301-313.
De Donder Ph. and F. Martinez-Mora "The political economy of higher education admission standards and participation gap", Journal of Public Economics, 2017, 154, 1-9.
De Donder Ph. and M. Gallego, "Electoral Competition and Party Positioning", L'actualité économique, 2017, 93 (1-2).
De Donder Ph. and J. Roemer, "The dynamics of capital accumulation in the US: Simulations after Piketty", Journal of Economic Inequality, 2017, 15(2), 121-141.
De Donder Ph. and M.-L. Leroux, "The political choice of social long term care transfers when family gives time and money", Social Choice and Welfare, 2017, 49(3-4), 755-786.