Kristina McElheran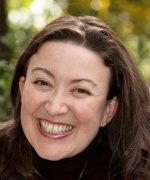 University : University of Toronto
Department : Strategic Management
Country : Canada
Main research topics :
Firm Boundaries and Internal Organization
Technology
"Do Market Leaders Lead in Business Process Innovation? The Case(s) of E-Business Adoption," Management Science, 61(6) June 2015, 1197-1216. Lead article.
"Delegation in Multi-Establishment Firms: Adaptation vs. Coordination in I.T. Purchasing Authority,"  Journal of Economics and Management Strategy, 23(2), Summer 2014, pp. 225-257. Lead article.