Sumner La Croix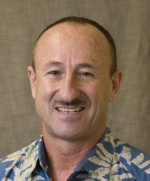 University : University of Hawaii
Department : Dept. of Economicas
Country : United States
Main research topics :
Property Rights
Institutional Change and Evolution
"Integration of North and South American Players in Japan's Professional Baseball Leagues, 1958-2004." International Economic Review, Vol. 57, No. 3, (August 2016):  1107-29. (with Akihiko Kawaura)
"A Cross-Country Index of Intellectual Property Rights in Pharmaceutical Innovations." Research Policy, Vol. 44, No. 1 (February 2015): 206-216. (with Ming Liu)
"Land Confiscations and Land Reform In Natural Order States," in Arsenio Balisacan, Ujjayant Chakravorty, and Majah-Leah Ravago, eds, Resources, Development and Public Policy: Concepts, Practice and Challenges. Amsterdam:  Elsevier, 2015. 
"The Political Economy of Land Privatization in Argentina and Australia, 1810-1850." Journal of Economic History, Vol. 73, No. 4 (December 2013): 901-936.  (with Alan Dye)
"Patents and Access to Essential Medicines," In Keith Maskus, ed.  Intellectual Property Rights and Technical Change.   Vol. 1, Frontiers of Economics and Globalization.  New York:  Elsevier, 2008.  (with Ming Liu)